I am following along with the video. You can see their pipeline results at approximately 41:00.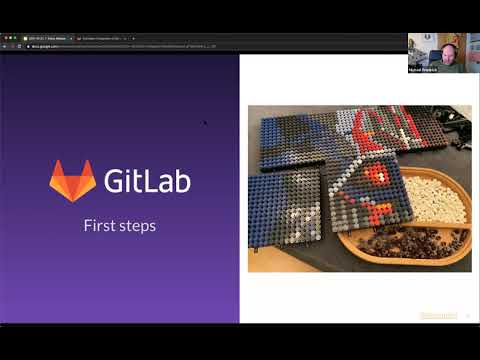 I am working in gitlab.com with the web IDE. The presenter adds a .gitlab-ci.yml file and commits it. The pipeline fails the first time on purpose. After removing a comment, it works. Mine does not. Their pipeline log has at line 26:
$ go fmt $(go list ./… | grep -v /vendor/)
main.go
tanuki.go
tanuki_test.go
version.go
Mine is line 25, and the next lines have the error message 4 times.
I think this means I am missing some files in my project. How can I add them to my gitlab.com project?
The reason they are at line 26 is because they have line 3:
I have tried googling this, but the results are almost entirely for other websites, not GitLab. Plus, the recommendation sounds like a terminal command, and I am working on the web right now.
Is there anything else I can provide?